How to make photo books, calendars and canvas prints with your own photos
Decorate your home with your family photos on canvas, turn travels into a photo book, or prepare a personalized calendar for your loved ones!
Open the Create module in Zoner Photo Studio X, and we'll show you how to create the photo books, photo pictures, and calendars of your dreams!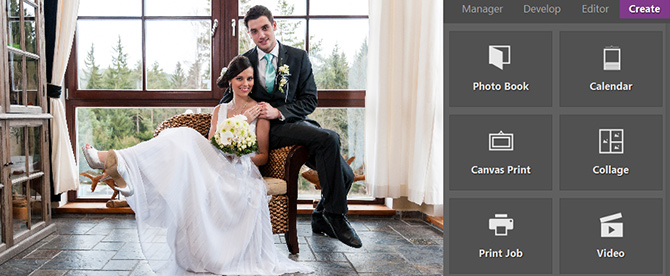 Click Create at the top right, and then choose which photo product you'd like to create.
Photo books


The button to open Create module is located at the top right corner.
To start making a photo book, just visit a folder with photos you want to use and click the Create button (no. 1 in the picture above). Then click the Photo Book option (no. 2), and a panel of different tools will appear on the right. Then it's up to you to make your photo book look just the way you like.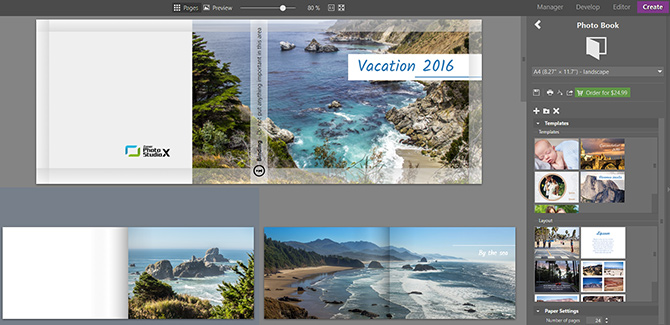 First, choose a page format that suits your needs. You have three basic options: landscape, portrait, and square, at a variety of sizes.
Second, pick a template to set the visual theme for your photo book. Some are more suitable for wedding albums, some for vacation photos.
Then adjust the number of photos per page, change the background color, add text, etc. The result is completely in your hands!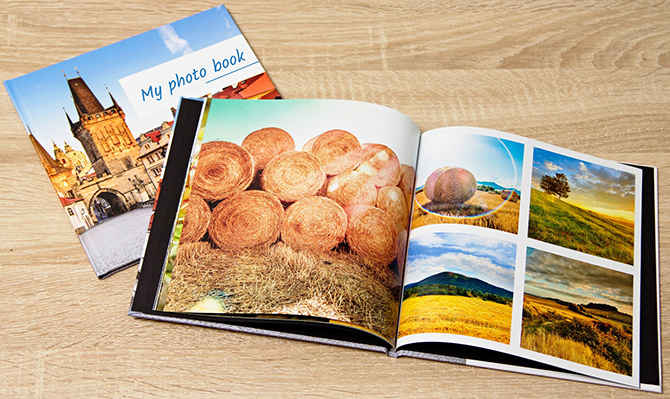 Tip: Put photos with a single theme or similar colors on a double-page spread for a nice-looking result.
Calendars
Making a calendar is similar to making a photo book. Just click Calendar instead of Photo Book in the Create menu. Then choose the format and template. You can modify the colors, texts, year, and many other details in the part of Settings panel (see the picture below) towards the bottom right of the program.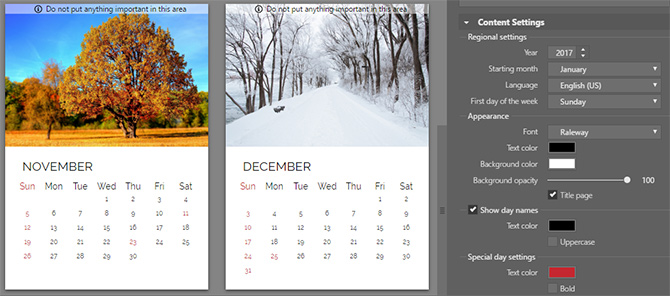 Calendars make a great gift - give it to your loved ones and you can be sure that every time they look at it, they'll be reminded of you!
Canvas Prints
These are probably easiest and quickest to make. Choose the photo you'd like to see hanging on your wall, then click Canvas Prints in the Create menu. Is your photo high-resolution? Then choose a large format if you'd like. But with a smaller source photo, stick with the smaller picture formats, as the result will look much better.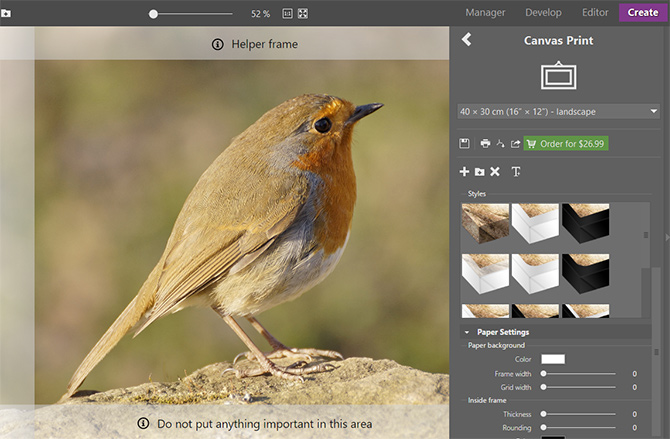 Watch out for the margins. The "grey parts" you can see in the sample picture here lie outside them, and so they won't be visible in the final canvas.
Once you've picked a format, you can add a black or white frame and adjust the canvas settings to fit your needs. Then you're practically done!
One Last Step: Order Your Artwork
Ordering works the same for all three kinds of photo products. Just click

, fill in your address, and wait until the data is uploaded.
Then we'll take care of the rest, and you can look forward to seeing your photos as your very own book, calendar, or picture!
Create photo books, calendars, and photo prints all year long: Get ZPS X now for just $49/year.