Try
Zoner Photo Studio 15
FREE
See for yourself just how easy and intuitive
work with your photos can be.
The full version FREE for 30 days.
Quick and easy installation.
No hassles, no strings attached!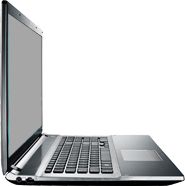 Download Current Build
(For users who have disabled the automatic updates or with a slow Internet connection)
Need an older version?
Bought an older version of our photo management software
and need to re-download the installer?

We have it for you all in one place:


Misplaced the license code for your favorite photo editing software?
No problem, just, contact us and we'll help find it back.
Get the most out of your
Zoner Photo Studio!
Here are some accessories and extras to get the maximum out of your photo editing software:
Full manual

Learn with us! Use this PDF manual based on the program help to get your bearings quickly.

Download1 407 KB

Envelopes And Templates

Want to make a frame for your photo or give it some life with a template? Come here for color envelopes and extra templates.

Download

DNG Converter *

Do you work with RAW formats from a variety of cameras? For maximum compatibility, we recommend integrating Adobe DNG Converter into Zoner Photo Studio. Just install it and then double-check that Zoner Photo Studio has found the path to it.

Download

WIC codecs *

Get the most faithful RAW file previews possible. Install the WIC codecs supplied by your camera's manufacturer.

Download

GhostScript

Work with PS, EPS, or PDF files often? Install GhostScript to preview them in Zoner Photo Studio.

Download12.67 MB