Zoner Photo Studio 15
everything for photos
Zoner Photo Studio is renowned software that makes your work with photos easy from start to finish: download, organize, make basic and advanced edits, and share online.
No matter whether you're a beginner or an advanced photographer, in Zoner Photo Studio you'll find everything you need.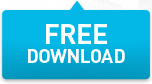 Download
Easy downloading
Just hook up your camera to your computer, and Zoner Photo Studio will discover new photos on its own, store them safely, and sort them into folders.

Need to scan pictures or acquire them from the Internet, PDFs, and more? Zoner Photo Studio will help
you here too.
"After every trip we take,
I just hook up the camera, and my favorite photo management software fills up my collection with my latest memories."
Organize
Easy organizing
Keeping a well-organizing picture collection means having all your photos carefully named and tagged. Sound time-consuming? With us, it's not. Zoner Photo Studio will batch-rename your pictures and help you tag them with shot locations, descriptions, and keywords. It's all done through industry-standard EXIF data, and it's all backed up for you. Your work is safe.
"It's great when I can find every birthday and all our trips on our computer in moments. It's made our photo collection the key to our whole family's memories."
Edit
Automatic edits
Exposure, contrast, white balance, and more. Thanks to the Quick Edits bar, you have all the most-used photo edits right at hand. You'll get results immediately. And for more power, there are tools like the Batch Filter to forever transform your photos.

Experts will appreciate the easy and quick RAW
processing. Simply put your photos in the queue
and let the computer process them when you don't
need its processing power for something else.
"I'm always surprised how little it takes to make my photos look great. Everybody should try editing in Zoner Photo Studio."
Create
Creative tools
Want your photos to wow your friends? Creating impressive pictures is a snap in Zoner Photo Studio.

Even with just an ordinary camera, you'll have panoramas, HDR, and 3D photos ready in minutes. And check out the new Tilt/shift effect, a trendy transformation that can make your picture look like it's full of miniatures.
"I enjoy it when I can really let my imagination fly and give the pictures I took a totally different atmosphere."
Share
Share with the world
For a year now, we've offered you Zonerama, an online space for your photos where you and your friends can view your pictures anywhere, even on the road. But naturally we also support
upload to Facebook, Flick, and Picasa.

Or maybe you'd prefer to delight your loved ones
with a custom calendar or DVD full of alluring pictures?
It's all right here—Zoner Photo Studio will get your
pictures where you need them to be going.
"Thanks to the cool color filters in Zoner Photo Studio, my pictures get the most likes!"