We Love Photography
One thing all photographers love is turning other photographers on to new innovations in the craft. This premise essentially formed the foundation of Zoner Software when it was founded back in 1993 as a small group of photography lovers got together to do exactly that. That love of photography has since grown Zoner into one of the foremost photo software developers in the world.
Our flagship Zoner Photo Studio program is now used by over 100,000 customers in the U.S. and over 10,000,000 worldwide. Perhaps most important, the innovation at Zoner shows no signs of slowing down and exciting new offerings like 3D imaging effects and GPS geotagging of photographs will continue to turn up in future generations of Zoner Photo Studio. There's no limit to our creative vision and we're well aware that there's no limit to yours either.
21 Years of Memorable Zoner Moments
1994
A forerunner product, Zoner Media Explorer is launched and rapidly gains steam in Europe, quickly reaching over 100,000 users.
2012
Zoner opens San Francisco, CA. headquarters with an eye to supporting their growing user base in the U.S.
2015
We release our latest version, Zoner Photo Studio 18.
1993
Zoner Software is founded and launched by five fresh-faced, photography-loving graduates.



2004
The very first Zoner Photo Studio program is developed and launched! Zoner is now officially focused on the digital photography boom.
2013
Zoner Photo Studio named "Photo Software of the Year" by PhotographyBlog.com
Global presence
Zoner Inc's corporate headquarters are located in the Czech Republic and USA with additional corporate offices
located in North America, Central Europe and Japan.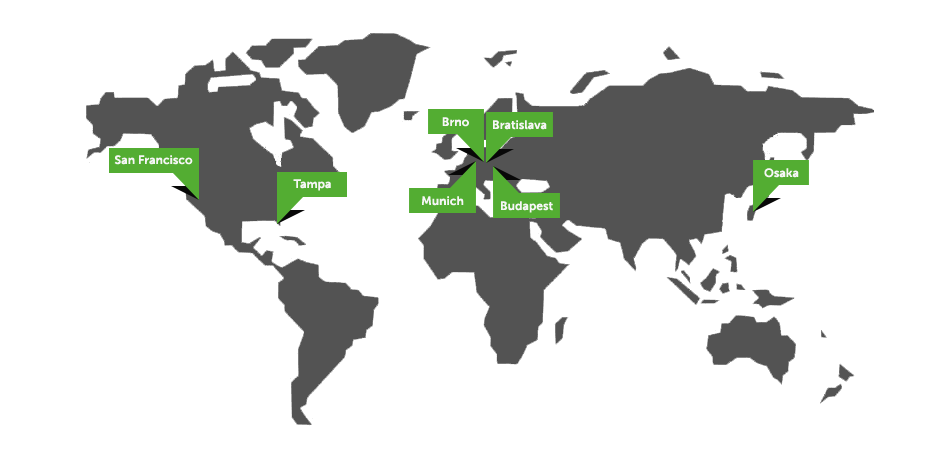 Zoner is open to partnerships and cooperations
so feel free to reach out to us anytime.
Contact us