Create photo products

right from Zoner Photo Studio

Now it's easy to order your own professionally-printed photo book, canvas print, or calendar for your grandma right from inside Zoner Photo Studio. Order your photo products in just a few clicks—soon they'll be bringing joy to you or your loved ones.
Made Right in ZPS X
You don't need to learn to use a new program. Create your photo products right from inside Zoner Photo Studio. We've built the new Create module to make the whole process of preparing and ordering photo products easy.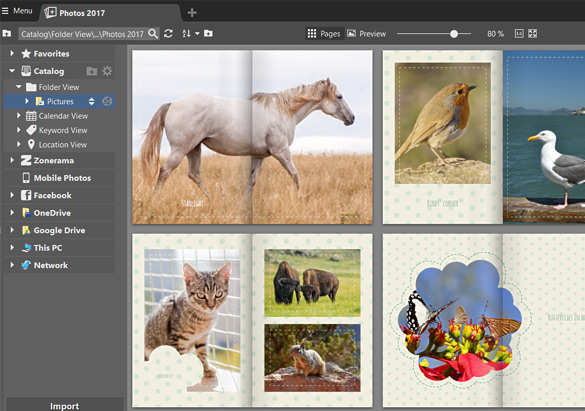 Great as a Gift
Photo books, canvas prints, and calendars will delight everyone around you. You can create your items using different photos for each recipient so that they all receive personalized gifts.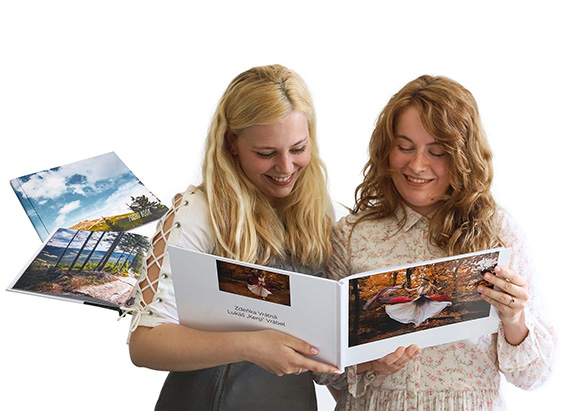 High Quality
We produce all of our photo items at professional photo printers in high resolution and with thorough quality control. That ensures you'll be glad to show off every photo item you create.
Your photo books are printed at the superb quality level called Standard Density. This is printing on chalk paper using an HP Indigo printer. Each book is a glue-bound hardcover with a laminated cover. This level of quality ensures your books will delight for many years to come.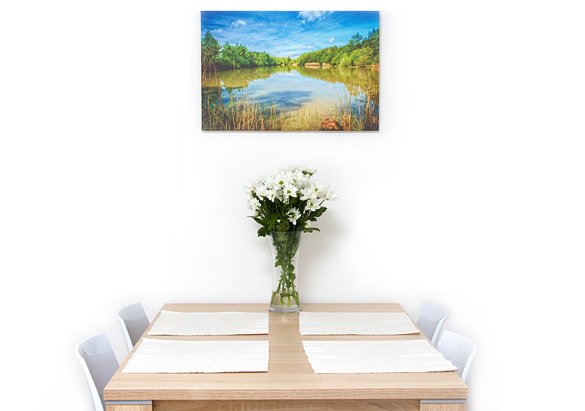 How much do our photo products cost?
Photo Calendars
A3 one-month
(11.7″ × 16.5″)
$14.99
A3 two-month
(11.7″ × 16.5″)
$7.99
A4 one-month
(8.27″ × 11.7″)
$9.99
A4 two-month
(8.27″ × 11.7″)
$5.99
Photo Books
A4 Portrait, 24 pages
(8.27″ × 11.7″)
$23.99
A4 Landscape, 24 pages
(8.27″ × 11.7″)
$23.99
20 × 20 cm, 24 pages
(8″ × 8″)
$23.99
+ 1 extra two-page spread
(up to 38 spreads
can be added)
$0.49
Canvas Prints
40 × 30 cm
(16″ × 12″)
$18.99
60 × 40 cm
(24″ × 16″)
$29.99
90 × 30 cm
(36″ × 12″)
$27.99
Delivery
We hand calendars and canvas prints over to the shipper within 2 working days of your order. For photo books, this period is 4 working days. The shipper will deliver your product within 7 days for destinations within the EU, and within 15 days for destinations in other countries.
Shipping and Handling
Costs for Photo Product Delivery
Handling
Shipping - EU
Shipping - Non-EU
$1.19
$7.99
$19.99
All prices are inclusive of any VAT/sales tax. Our photo products are produced by 24print, an expert in the production of photo gifts.