Edit Your Photos Like a Pro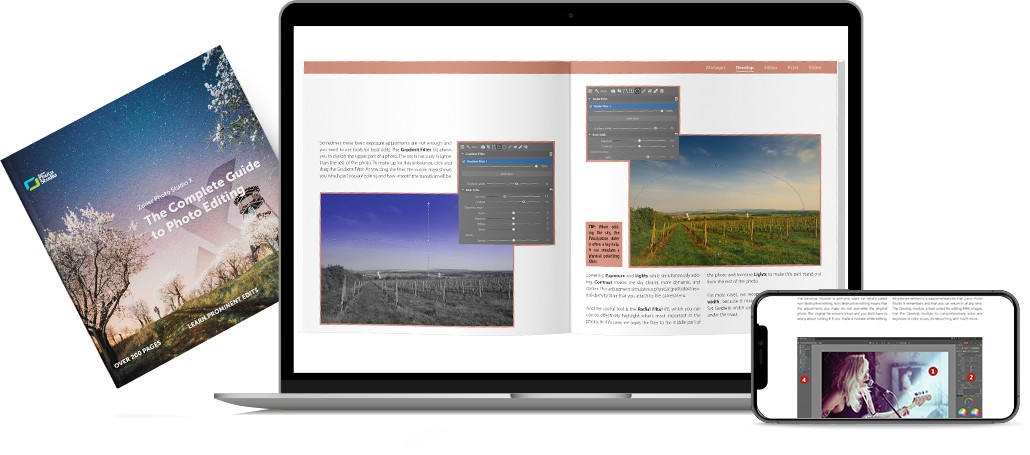 Zoner Photo Studio X: The Complete Guide to Photo Editing teaches you how to masterfully use all ZPS X tools.
Everything you need to know about photo editing for only $29.
What is The Complete Guide to Photo Editing?
In-depth tutorials for your photo editing

We introduce the tools, tips, and tricks for perfect photo editing and retouching using examples that are clear and easy to understand.
The most comprehensive guide for the entire program

The 200+ page book is filled with illustrated tutorials – from program installation to printing and sharing photos.
Your tool for perfect photos

The book includes tutorials for the most popular retouching techniques and a list of keyboard shortcuts.
Straight from the makers of ZPS X

The Complete Guide to Photo Editing comes to you straight from ZONER a.s., the people behind ZPS X.
Step-by-step

Illustrations in each chapter

All the modules of ZPS X in one place
Step-by-step
Illustrations in each chapter
All the modules of ZPS X in one place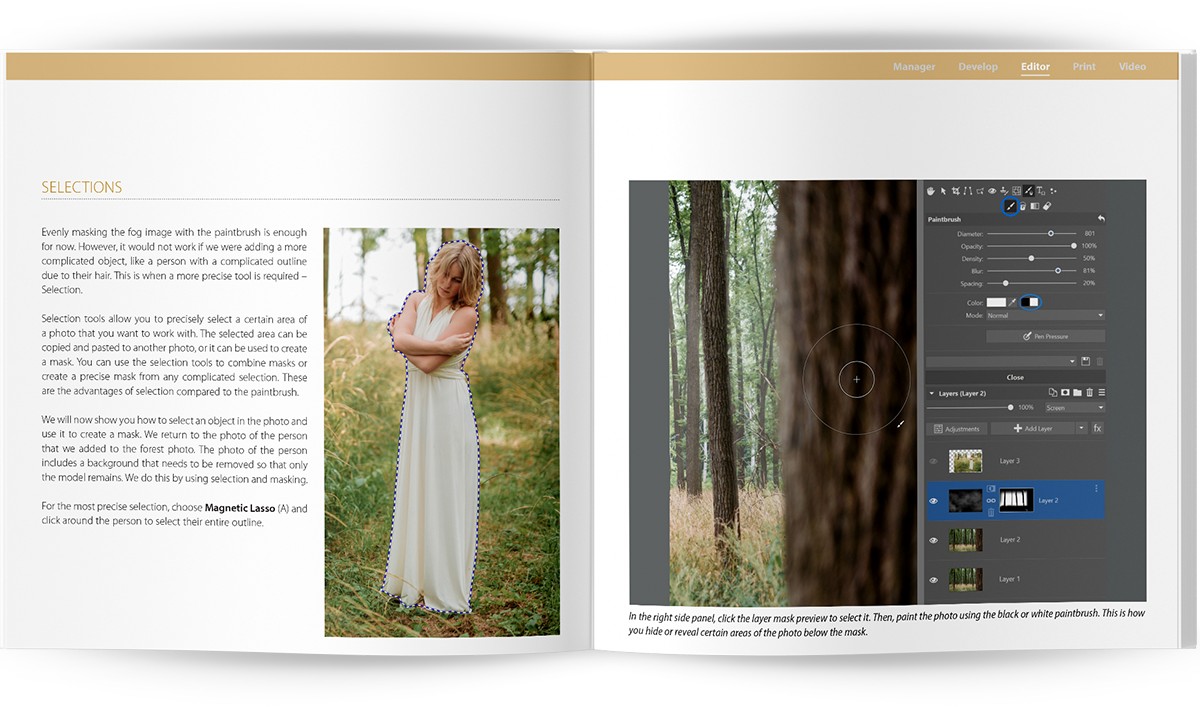 Purchase The Complete Guide to Photo Editing (eBook)
For only $29