Editing your first photo
Zoner Photo Studio eXcels at one thing: Extracting the maximum from your photos and letting them shine. Let's skip the details of photography workflow for now and look at how you can quickly edit a single photo, because frankly, that's all we really wanted to do in ZPS X from the get go. 😉
Open Zoner Photo Studio in the Manager module, which is the organization-centric part of Zoner Photo Studio X. To edit your photo, you will have to:
find the photo on your hard drive
select the photo
switch to the

Develop

module, where the magic happens.
Let Thomas take you through this part of the process:
These are really just the basics of working with Zoner Photo Studio. Following up on this, we've several articles and videos on more advanced photo editing topics. For example, there's an article called "5 basic edits to improve your photography" which will guide you through the basic editing of exposure parameters, cropping etc. If you are just starting out in your photo adventure, these articles would be the right start.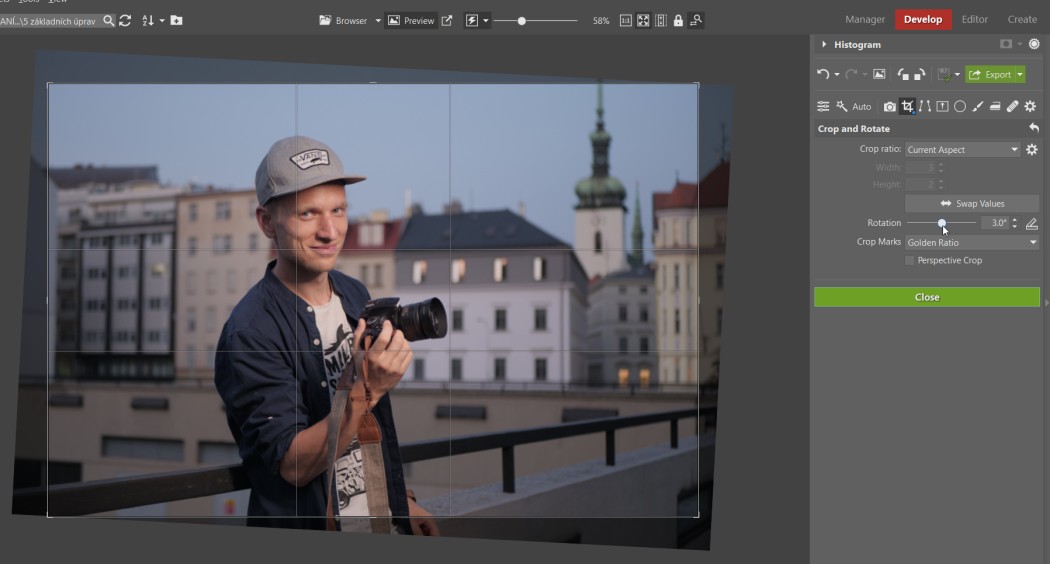 Help, my photos look bland!
In specific instances, the raw photos from your camera may lack some color or be a little tinted. The solution to this is to use an alternative develop engine (that's right, there are two engines to choose from). Don't worry, we've prepared the step-by-step tutorial for this.
Are you new to this whole "raw vs JPEG" topic? Or just not sure what to use? Our colleague Thomas explains the basic differences between raw files and JPEG pictures in a short video, so take a look.
Showcase: Retouching a photo
To fully understand the possibilities that Zoner Photo Studio offers, we have prepared a tutorial on complete portrait retouching workflow. It contains the original photo file so you can download and play with it while learning.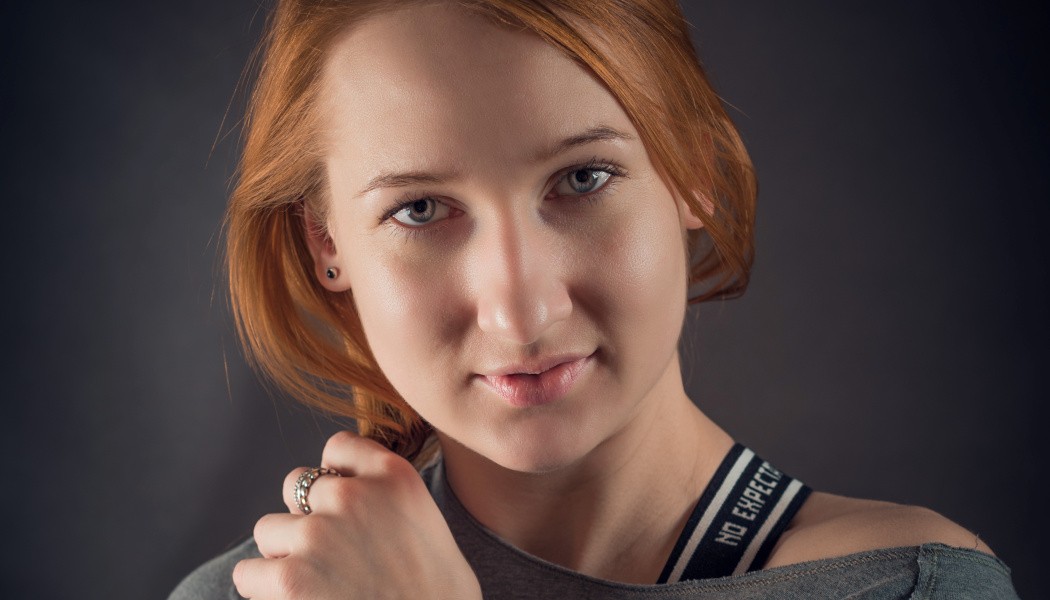 Tip: If you are landscape photographer, we have a retouching help for you too.
Beyond the basics: Let's see it in action
Very often, the difference between "meh" and "wow" photos consists of only a few sliders in the Develop module. Let's go through some of the most common edits. We've prepared a video that will take you from the original photo to a thoroughly styled result. And while you may (or may not) like the result, it's more about building a foundation to your editing way rather than the result itself.
So grab a cup of tea or coffee, launch Zoner Photo Studio X and watch this:
Create your own preset (or use ours)
When dealing with photo edits, one of the features most used is creating your own presets. What is that you say? Simply take a set of edits you have made to one of your photos, name it, save it and apply it later to another photo or a group of photos. Interested? Fortunately here's an article learning how to create your own preset!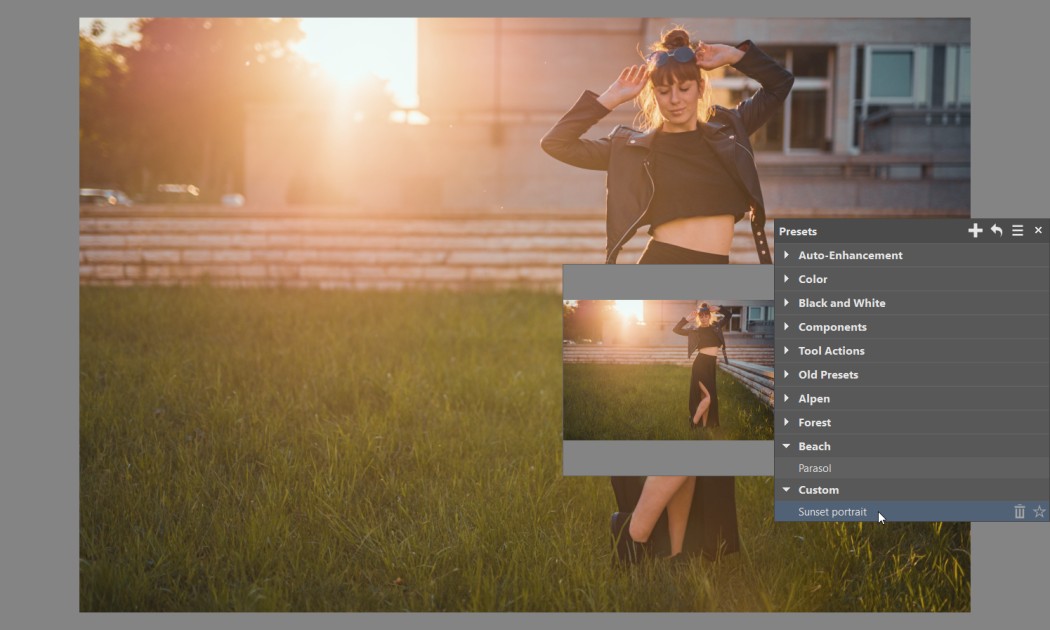 You may be asking: What's the difference between the before mentioned Develop module and the Editor module? The first one serves as a quick and powerful non-destructive editor capable of processing (not only) raw files, the latter is a bitmap editor with layers, masks, effects and precise selections. More on that later.
What's next?
Don't forget there's plenty more to see and read about Zoner Photo Studio X. So launch the program, find a photo on your hard drive and take it for a test ride! To give you more inspiration:
When you're done editing, the next part of your photography journey awaits, getting your photos organized.