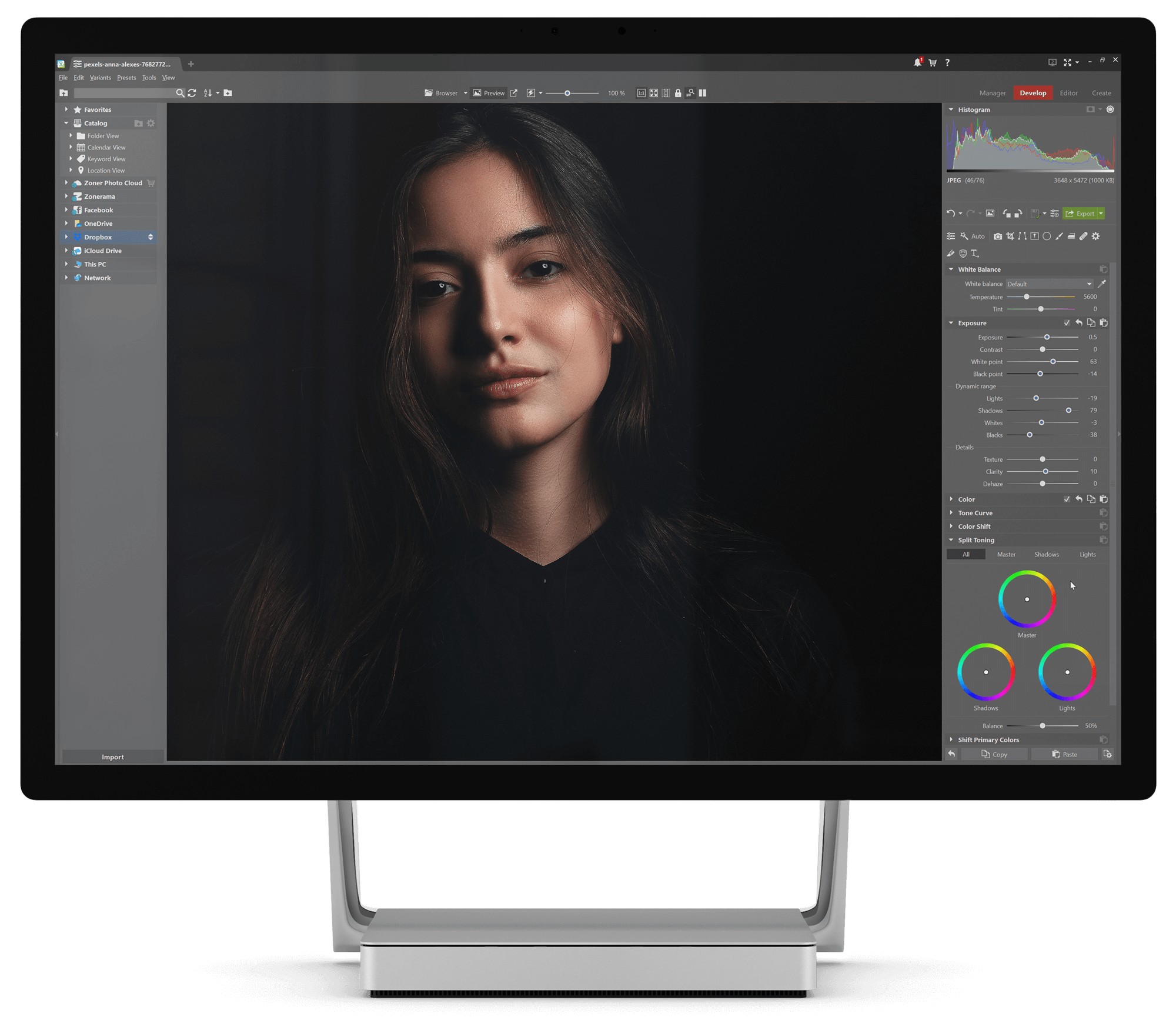 re

Develop

ed

Speed. Quality. New features.
Fall Update 2021
The newly redesigned Develop module now has faster processing time, significantly higher-quality results, and new functions. Other modules have also received their share of improvements.
Faster Photo Editing
You asked for faster photo editing and we listened. Now you can reap the benefits of what a year of hard work and development brings. We've changed things from the ground up, but you can continue editing your photos as before. Only this time, it'll be sixtimes faster.
New Edits with Better
Than Ever Results
New Edits with Better
Than Ever Results
What's better than making your photo editing faster? Making your photo editing faster and with top-notch quality! The majority of editing parameters have been rewritten to produce bolder results, while keeping things natural and avoiding loss of color.
New Black and White Settings
Get greater control over the darkest and lightest parts of your photos.
Enhanced Lights and Shadows
Don't let washed out colors and unnatural contours keep you from bold photo editing.
A Perfect Union
Lights and Shadows now recognize simultaneous changes made to multiple settings. For example, major changes made to exposure won't affect adjustments to shadows, as frequently happens with our competitors.
Introducing: Texture
This new editing tool brings out the finest of details in your photo. This goes for local edits too.
Enhanced Clarity
More precise edge detection will add contrast to your photos right where you need it.
Brand New Remove Noise Function
Now unbelievably faster, with significantly better results, and easier to use on top of that. Get familiar with the completely redesigned Remove Noise function.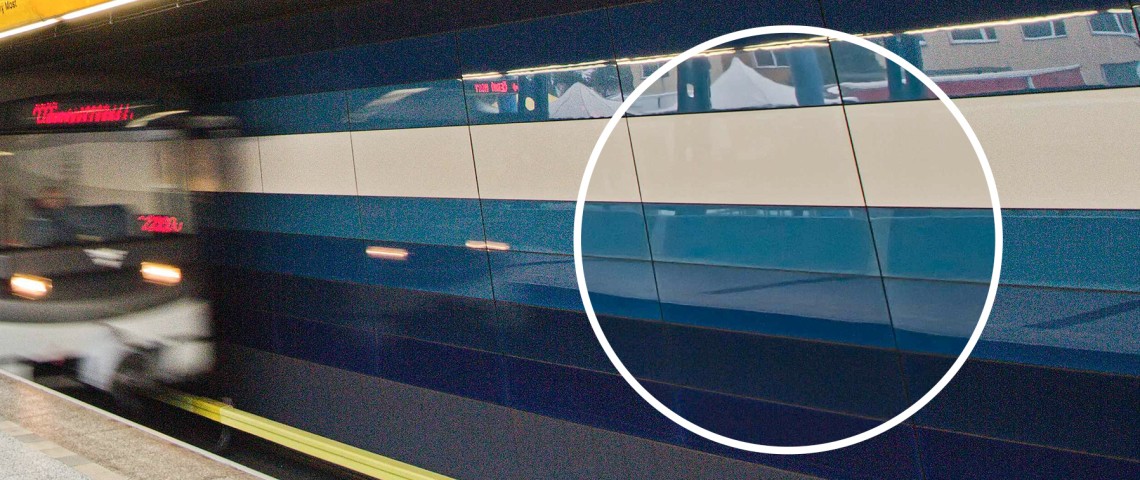 Enhanced Sharpness
We've made improvements to the default RAW sharpening and sharpness setting controls.
It's All in the Details
You can now reset values by simply double clicking the slider.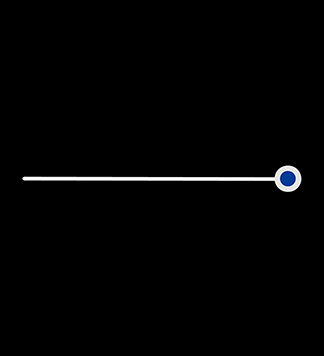 Zoner's own Thomas demonstrates how to use the new features
Enjoy reading? We've written this article with examples of correcting exposure.
Working with Previously Edited Photos?
Don't forget to change Process to ZPS X 2021. This is the last icon in the toolbar of the Develop module. The new version may slightly change the appearance of the affected photos but gives you access to the newest functions and tools.
Make Your Video Editing
Quicker and Easier
Make Your Video Editing
Quicker and Easier
We are continuously striving to meet our goal of bringing you everything you need for your photo and video editing.

Live preview of changes to the timeline
Now you can better see how changes are reflected in the video's timeline – the live preview updates based on the operation you are performing.

Adjust track height
For easier management of edited video clips, you can now stretch the height of both audio and video tracks.

Insert mode available for each track separately
For more accurate control over how clips are inserted into individual tracks, each track now has its own insert mode selector.

Manual setting of level values
For those of you who like a detailed overview of the levels progress for both video and audio tracks, we've added precise input of values.

Batch editing of transition effects
If your video contains multiple transitions, you can now edit all of them simultaneously.
Revolutionary New
Support for AVIF
Revolutionary New
Support for AVIF
We are bringing you a completely new image file format. AVIF (AV1 image format) is backed by giants such as Google, Netflix, Amazon, and Microsoft. This format is able to store image data with lower data consumption and higher quality compared to the older, yet more widespread JPEG format. For now, AVIF can be used in a number of web browsers. As it expands, support for other devices and programs will grow. In any case, Zoner Photo Studio X is ready for it.
More preservation of details
8, 10, or 12 bits-per-channel
Lossy and lossless compression
Zonerama
Joins the Party
Zonerama
Joins the Party
Higher video playback quality
Videos uploaded to Zonerama are played in higher quality than you will find on YouTube.
Zonerama now supports 2K and 4K videos
In place of the existing FullHD resolution, you can now upload videos in up to 4K resolution (3840×2160).
AV1 format now supported
AV1 is a new image format with a wide range of compatible manufacturers. Zonerama is the first online photo gallery to experimentallyMust be enabled in settings release AV1 image format.
Video playback with no recoding
We've provided you instructions for making videos and if you follow them, we won't alter your file. Your video will get to your viewers as you intended it to.
New options for photo layout in an embedded element
You now have more options for photo layout – you can resize your photos, change their arrangement in rows, and add margins. You can also set the way the rest of the gallery is accessed.
All of Zonerama's new features can also be found in this article.
When Bigger Is Better
You can now have extra-large photo posters printed and sent to you. Or choose from premium options on heavier photo paper. The entire process is so simple. Now you only need to worry about finding enough space to display it.