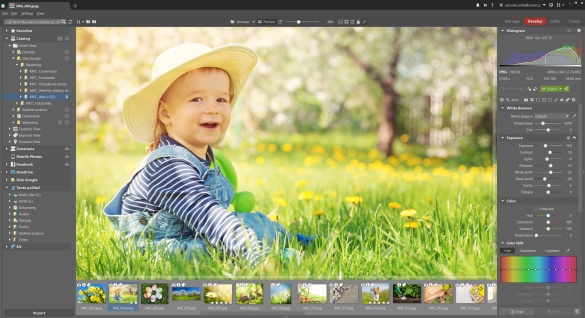 ZPS X Spring
2018 Update
The first update of 2018 is here: RAW files now display much faster after their first viewing. A fresh new group of presets awaits you in the Develop module, while in the Editor you'll find improved layer controls. You can also customize both of these modules for more convenience than ever. And to top it all off, you'll now have AI working to enhance your photos.
Even if you've already tried ZPS X before, you'll get a new 10-day trial to check out the new features:
We're making work in the Develop module several times faster
Pictures that you come back to in Develop now reload far faster than before. RAW loading is now 4× faster on average!
New Panel Placement Options
You can now organize control groups—"panels"—in Develop and the Editor however suits you best. Have a widescreen display? No problem. Used to the old layout? Going back to it is easy.
One-column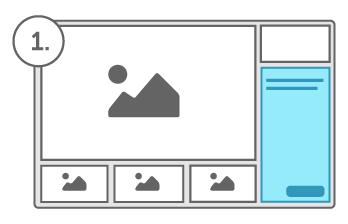 For people who prefer the original layout.
Two-column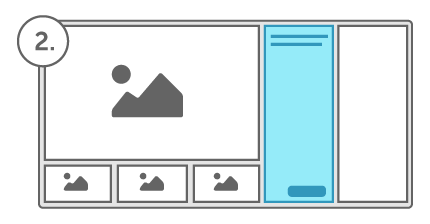 Great for people with widescreen displays.
Pop-up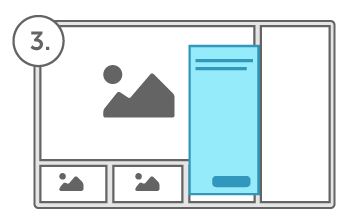 Takes up the least space, and hides until you need it.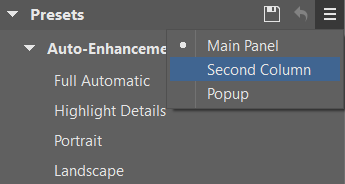 Where can I change the layout?
To configure the Presets panel in Develop and the Edits panel in the Editor, use the menus in these panels' headers.
Easier Work with Layers
You can now organize layers in the Editor into groups, move them, and even apply certain edits to them.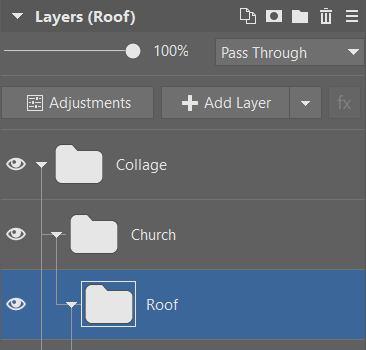 Nestable layer groups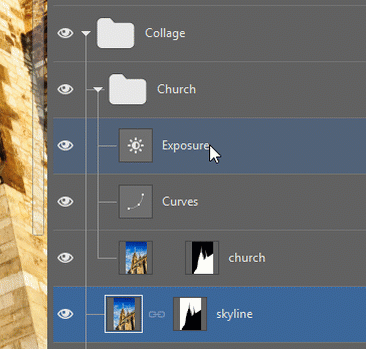 Clearer layer linking and moving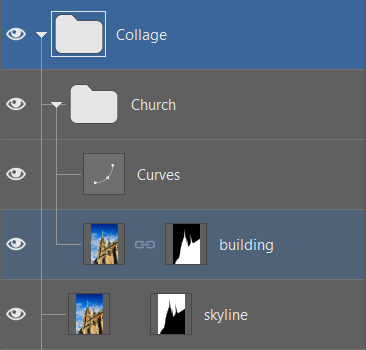 Easier orientation thanks to guidelines
New Presets for a Modern Look
We're introducing new preset filters that reflect the latest trends in photography. They also now open up in a separate panel, making it easier to find your favorite filter or create a new one of your own.
Discover how presets work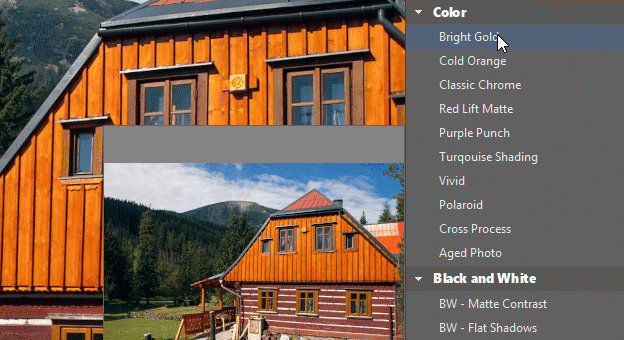 New Automatic Edits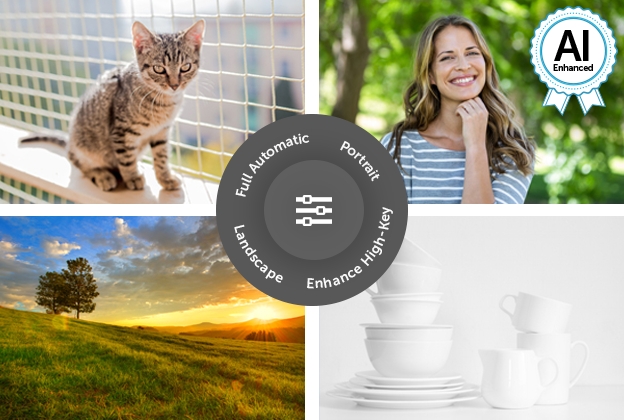 Automatic Edits Are Better Than Ever
We've improved our automated edits once again. You now have auto presets that let you fix basic problems in the most common photo types—landscapes, portraits, black-and-white, etc—in just one click. As always, you can fine-tune things in just a few more clicks after that.
Artificial Intelligence Will Improve Your Photos
Sure, improving photos isn't rocket science. But it's sometimes clever computer science. We've just added artificial intelligence that will find faces in your photos, treat them appropriately during edits, and enhance them automatically, so we can give you more natural results than the competition. Developed in cooperation with computer scientists at the Brno University of Technology—they have our thanks!
Camera and Lens Settings Right at Hand
Great photo editing begins with precisely configured camera and lens profiles. So we now offer tools for this configuration right at the start of the Develop module. You'll save lots of time, get truer colors, and prevent lens defects—vignetting, barrel distortion, and chromatic aberration.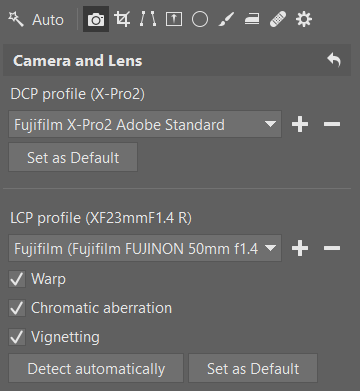 Tip: Working with Photos You Edited in the Old Version?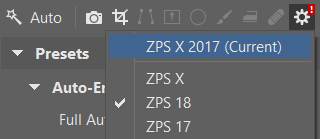 You may want to change the Process version to ZPS X 2017. You'll now find the version switch under the gear icon right at the top of Develop. On the other hand, while switching to the new process may slightly shift a photo's colors, it opens up access to our latest tools.
Be a step ahead.
Create great pictures more quickly and efficiently than ever:
Try Zoner Photo Studio X 7 days for free with no obligations!
Free Download

Supports Windows 10.