Faster work with RAWs.
Much faster.
Slow work with RAW files is a thing of the past.
ZPS X has new features that will save you hours and hours.
FREE DOWNLOAD

Runs on Windows 10
1

RAWs
Introducing Smart RAWs
Long waits before you can adjust your RAWs are now a thing of the past. ZPS X loads them in advance, so you can get to work immediately. And when exactly it loads them is up to you and your needs.
ZPS adapts to your needs, no matter what they are:
I'd like my RAWs loaded right away for easier work.
Have smart RAWs preloaded right as you import pictures into the Catalog. It's full speed ahead from there!
I'll sort them first and edit later.

Organize your pictures with help from fast previews, and then choose for yourself when Smart RAWs should be prepared.
I don't use RAW much. Just keep things fast!
If you only use RAW files as a backup, you can have ZPS X wait to load them until you're browsing through them.
Fast previews for quick RAW browsing
ZPS X now combines all of the data available for a picture and uses it for extremely fast RAW browsing and management. You've got full control over when you use fast previews and how they behave.
Become the Master of Your Catalog
For each individual folder, you can choose what level of Smart RAW preloading to use. And you can turn on offline previews for removable devices. You also have more control over the preview cache.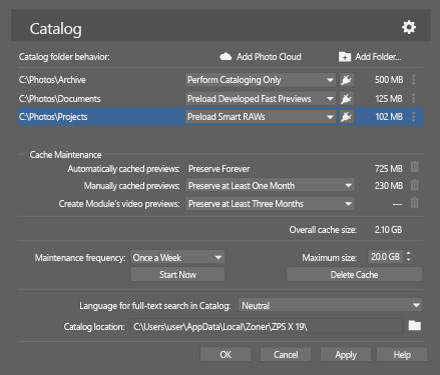 2

RAW + JPG
Work with RAW + JPG Groups Just Got More Convenient
Now you can use different grouping settings for each photo. This opens up new vistas for work with RAW/JPG pairs.
Freedom for Every Pair
Now you can switch within RAW/JPG pairs faster than ever. ZPS X remembers your settings for every pair.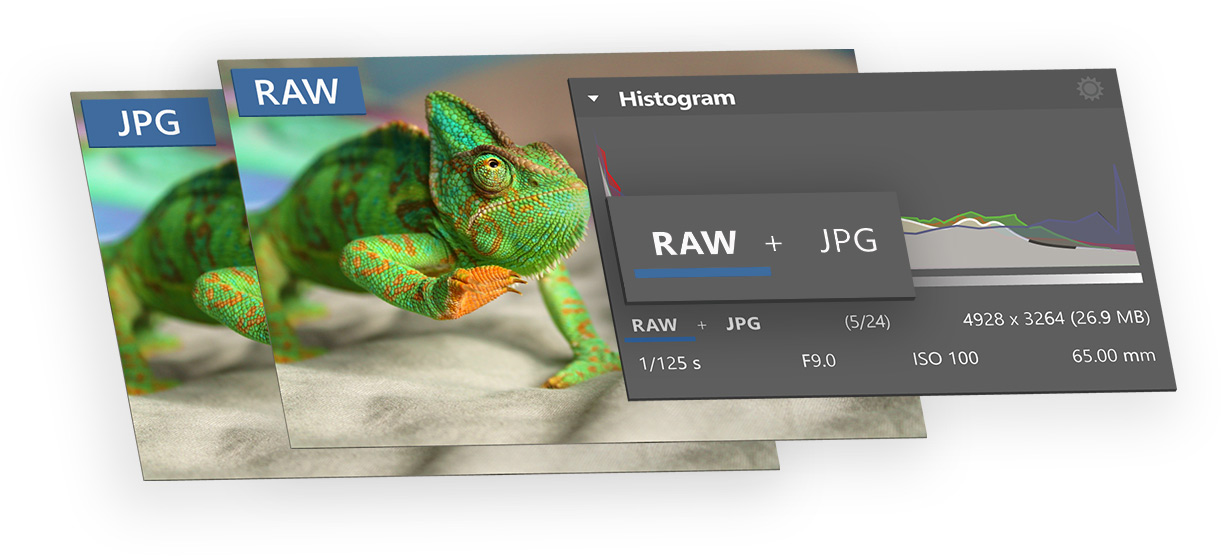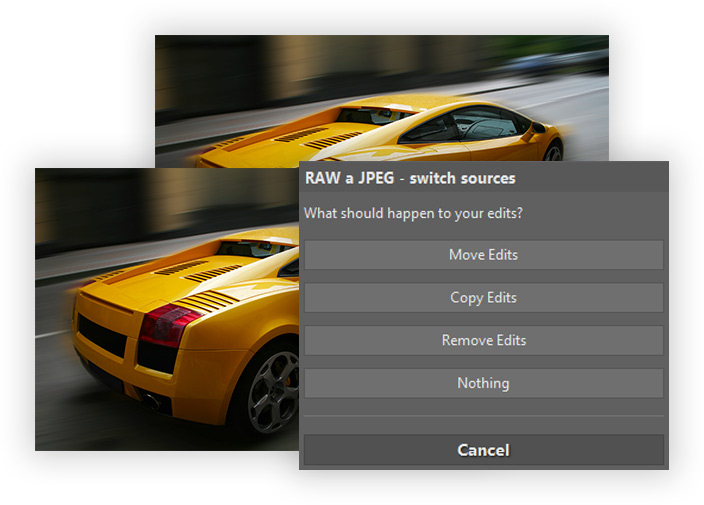 Easier Copying and Pasting for Your Photo Adjustments
Ever started an edit and realized: JPG won't be enough for this one? Now you can copy your work to RAW in just 2 clicks. You don't have to do it manually all over again!
Download the Enhanced Zoner Photo Studio X Today
Even if you've already tried ZPS X, we've just given you 15 more days to see what's new:
FREE DOWNLOAD

Runs on Windows 10
3

Retouching
New Features for Retouchers
Most of our updates bring a little more power for your photo retouching. But this one isn't bringing a little. It's bringing a lot.
AI-Assisted Face Editing
ZPS X can find all the faces in a photo and let you easily retouch them.
With no brushes, mistakes, or wasted time. Just move the slider, and ZPS X does the rest!
A Whole New Look for the Deformation Tools
If liquifying a face isn't enough for you, we've got new deformation tools that are easier to reach and have more smoothing options.

4

Video Editor
More Power for the Video Editor
Zoner Photo Studio X is software that's universal enough to handle both your photos and your videos. And its video editor has just been improved with new features and easier tools.
Speed Videos Up and Slow Them Down
Highlight important moments or shorten overly long shots in your videos.
Video Flipping
Got an upside-down video? It's an easy fix in ZPS X. And with no loss of quality!
More video editor improvements:

Batch Edits
Now you can edit all of a video's elements at once. Just Ctrl-click or click and drag.

Automatic Track Creation
When you drag elements on the timeline, a new track is created automatically—there's no need to create tracks by hand.

Support for Variable Texts
Variable texts are an easy way to re-use photo descriptions, lens info, and more in your video captions.
5

Extras
Some Tiny Touches for Everyone to Love
Speed and simplicity. We know that's what you're expecting from your photo software. And that's why the spring update is bringing you these improvements as well:
Free Switching Among Tools in the Develop Module
There's no longer an Apply button to hold you back when you're using the tools in the Develop module. That means just one thing—lots of clicks saved when you're using multiple tools!
Direct Saving in the Develop Module
Gain the benefits of both destructive and non-destructive editing! Now you can save your changes from the Develop module to a photo directly, without the need for export.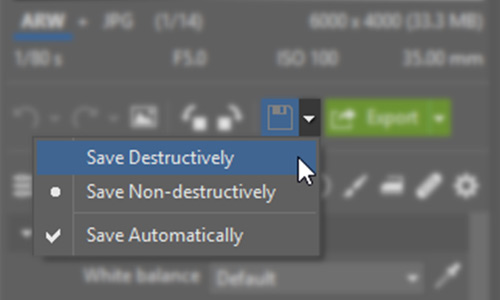 Easier Cataloging for Folders
Adding folders to the Catalog is now a snap. Just drag them in and you're done.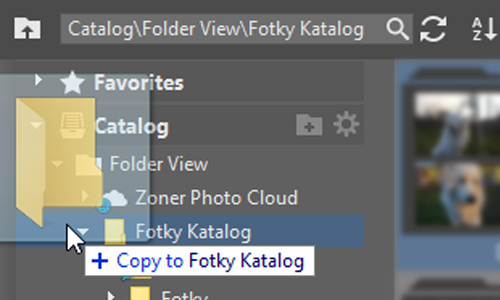 Contact Sheets
Now up to 12× Faster
12.81× to be precise. You'll be surprised at just how swift contact sheets have become.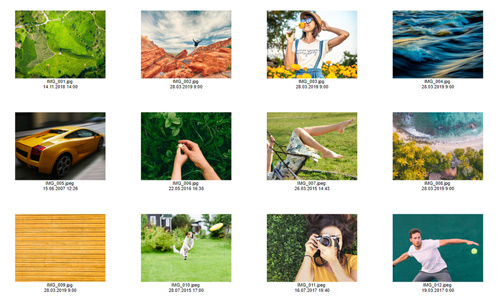 Gradient Filter and Gradient Tools Now Joined Into One
You can temporarily turn on the old Gradient Filter tool in the Editor settings (Ctrl+M).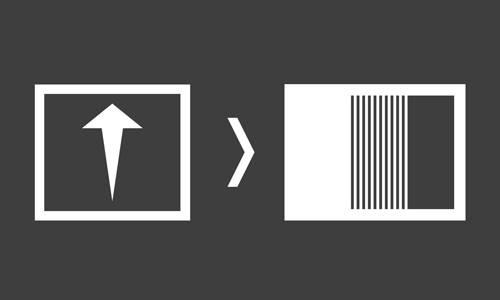 Catalog Reindexing
To keep everything working the way it should, we'll be re-indexing your Catalog after this update installs. Don't worry—you won't lose your photos. You should, however, expect this to be a time-consuming operation (especially for large collections). Fortunately you can interrupt it and restart it at any time.
---
During the installation steps for the ZPS X update, you'll be asked if you want to import your old cataloging settings. If you answer yes, these settings will be carried over. (If you're moving straight up from an older ZPS version, they'll be carried over automatically.)
Download the Enhanced Zoner Photo Studio X Today
Even if you've already tried ZPS X, we've just given you 15 more days to see what's new:
FREE DOWNLOAD

Runs on Windows 10