A New Special Update to Zoner Photo Studio Focuses on Photo Books
(Brno, May 5th, 2020) - A new special update to the universal photo management and editing software Zoner Photo Studio X brings users a fresh take on creating photo books, new lay-flat bindings, and further improvements in the program's Create module.
Attractive photo books in just a few clicks? Yes!
Users can now create photo books automatically in just one click. All they have to do is select a series of photos, and ZPS X will fill the book up with them. They can also view individual two-page spreads while they work to keep a better eye on each page's look. ZPS X provides an appropriate page layout based on the page count. Users just choose their preferred style, including layouts with text boxes. The program then auto-aligns the photos, even if the page count changes. This saves users lots of time on adding—and especially laying out—their photos. In the end it means better-looking photo books for everyone and joy for their loved ones.
A Single Integrated Workflow
One major benefit of creating photo books in ZPS X is integration right into the program, without the need to export the photos. This opens up efficient options such as doing finishing touches on photos in a separate tab, with the photographer being able to go back to the Develop or Editor module at any time for jobs like unifying exposure. Other options include adding extra text and photos beyond what can be slotted into the chosen layout. As well as inside and outside frames for photos, along with transparency and rounded corners.
New HD Formats for Photo Book Orders
With this update, ZPS X users gain the ability to order HD photo books with lay-flat bindings. These high-quality prints can be on either matte or glossy photo paper—with a lifetime of over 300 years. HD books are priced at $32.99 and up and come in square, panoramic, and portrait orientations. Photo books will be a hit with every photographer who is seeking better print quality and wants to print their photos across full two-page spreads.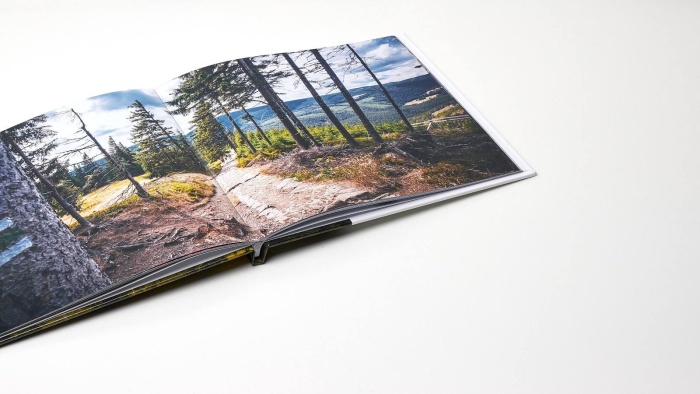 Automatic Saving and Clearly Organized Projects
In-progress photo book projects no longer need to be saved; ZPS X now records edits in the background so that users can go back to any step even after a project has been closed. The Create module's main menu has also seen changes alongside the reworked photo books. Based on user feedback, we've corrected some prior flaws in the design, and so now the individual projects for photo products and videos are sorted neatly.
Extra time for discovering the new features
Even users without an active subscription can test the new features in the Create module for 15 days.
Last year, Zoner Software celebrated the 26th anniversary of its founding. Throughout all these years, it's been bringing photographers new solutions from Zoner Photo Studio to the Zonerama online gallery to the Learn Photography learning center. (In its home country, the Czech Republic, it is also a leading publisher of photography books—and a leading ISP and e-shop and web presence provider as well.) Headquartered in the heart of Europe, this company employs over 100 people both throughout the continent and in the USA and Japan.
Press contact:
Tomáš Gálik
PR and acquisitions manager
Tel.: +420 736 510 121 | e-mail: tomas.galik@zoner.com
www.zoner.com | www.zonerama.com | learn.zoner.com