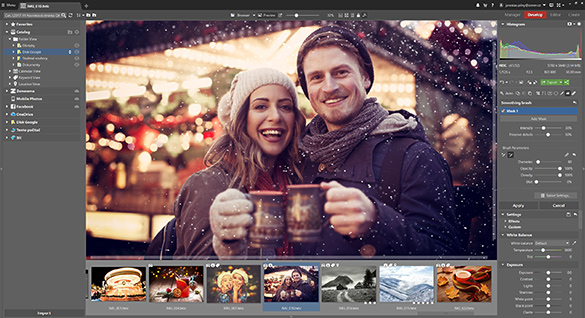 ZPS X 2017
Winter Update
In our pre-Christmas update you'll find a package of new features that will help you improve all your photos, from portraits to landscapes. You'll also find improvements to photo products—which make for popular Christmas gifts. We're the first in the world to fully support the HEIF format.
Even if you've already tried ZPS X, you'll get 10 more days to check out the new features.
Two new tools for more natural retouching
The Develop module has two new retouching tools: the Smoothing Brush and Structure Cloning. They are opposites, and in combination they form a powerful tandem with which you can polish portraits in just a few strokes without making them look any less natural.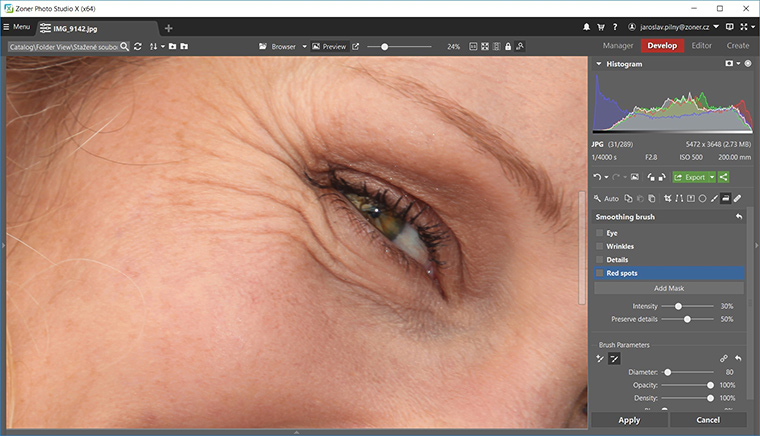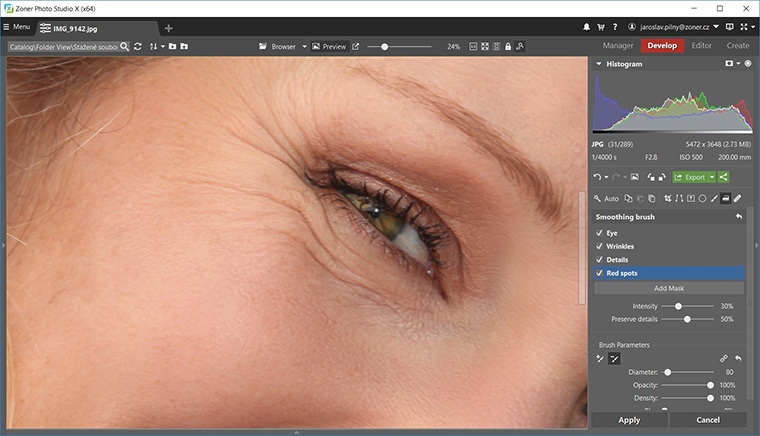 Smoothing Brush
good for retouching areas (cheeks, forehead, nose)
levels out color gradients while retaining skin structure
also good for smoothing out a photo's background to emphasize its subject

Structure Cloning
can e.g. suppress wrinkles or remove individual hairs that have fallen onto a face
replaces unwanted structure while retaining colors
is a part of the Retouching Brush in Develop
You'll find a polarizing filter right inside your software
You don't have to spend money on a polarizing filter and then worry about damaging it. This new function will help you achieve breathtaking detail for the blue skies in your landscape photos. You can find the polarizing filter both in Develop (Color section) and Editor (Enhance Colors filter) modules.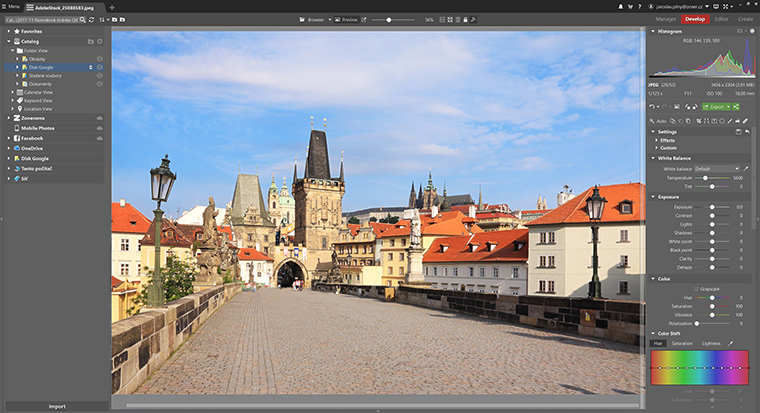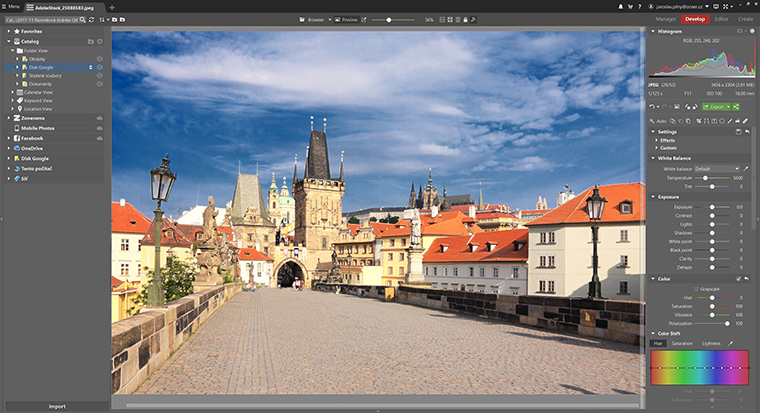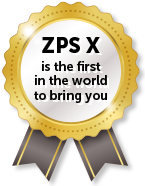 Full support for the HEIF format
ZPS X is the first software in the world that lets Windows users work with HEIF files. Now you can not only open iPhone photos in ZPS X, but also edit and save them like any other photos.
For detailed information on HEIF and on how to set it up in ZPS X, see this page.
HEIF is a new format and support for it is experimental; we recommend keeping a thorough backup of your photos.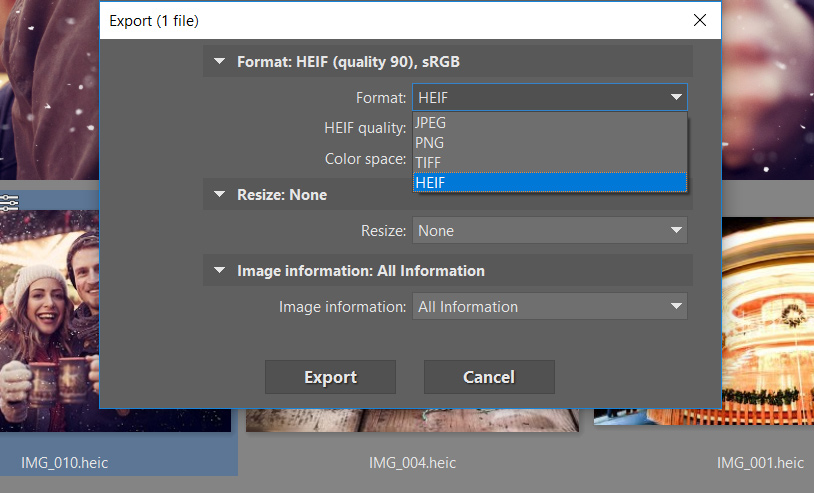 Be a step ahead—create perfect pictures with a tool you won't find anywhere else:
Try Zoner Photo Studio X free for 7 days with no obligations
FREE DOWNLOAD

Supports Windows 10.
We're taking layers to the next level
We've put more work into layers and their masks. The result? Five improvements that will save you time.
Better Layer Retouching
You can set which layer is cloned when you're retouching. That way you'll never end up accidentally cloning from a source area that's already been retouched.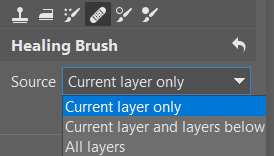 Layer Mirroring
You can now mirror every layer. You'll find it all in the Move and Transform tool (V).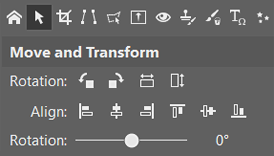 Expanded Work with Masks and Selections
You can easily add a mask to a selection, subtract it, or create a "cookie-cutter" intersection. All in one click from the mask menu.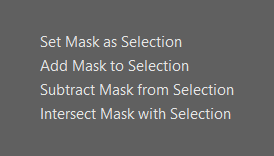 Precise Selection Sizing
You can now give rectangular and elliptical selections precise sizes or ratios of sides.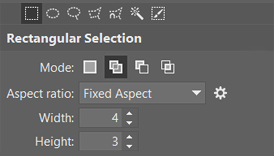 Quick Mask Selection
Several new shortcut keys let you modify selections using masks faster than ever.
Ctrl + click on a mask – sets it as the selection
Ctrl + Shift + click on a mask – adds it to the selection
Ctrl + Alt + click on a mask – subtracts it from the selection
Ctrl + Shift + Alt + click on a mask – intersects it with the selection
More freedom for photo book layouts
You now have photo books completely under your control. We've also prepared new templates for the most frequent photographic occasions (wedding, kids, travel, etc.).
Adding new pictures and text
Moving, rotating, and resizing photos on a page
Option to turn off decorations
Photo stacking, plus a way to check their order in the stack
Other Improvements

Faster Photo Browsing

You'll save time significantly when repeatedly viewing the same photos; ZPS now remembers your last 5 previews.

Full OneDrive support

Optimized for use with the On-Demand files introduced in the Windows Fall Creators Update. Your photos are available in ZPS X, and yet you still save disk space.

Landscape-orientation Calendars

You can now print all calendar templates in landscape orientation too. You'll appreciate this for landscape photos and more.

New line drawing types

You've made a lot of requests for supplementing our shapes and arrows with dashed lines, dotted-and-dashed lines, and more. Here they are!